Hygiplas - Quality, Service and Value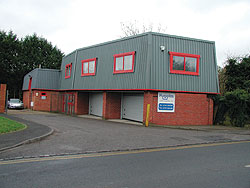 Hygiplas Containers Ltd commenced trading in 1978 – over a quarter of a century ago - with a range of dispense containers and racks for the bakery industry.
Year on year our range has expanded to provide a wider range of products to meet the ever demanding requirements of the food industry particularly in relation to HACCP and other legislation.
Over the years Hygiplas has built up a solid reputation for quality products at competitive prices combined with a high level of service. We are often
imitated but rarely surpassed for quality and knowledgeable advice. Among our long standing customers are most major bakery groups, food processors and food retailers.
Today our range covers containers of all types, trollies, chassis and mobile trucks and all types of accessories for food preparation. We now offer a wide range of shelving and racks for both hygienic food storage and for storage of raw materials, finished products and general storage areas. Also included are hygienic plastic pallets and pallet boxes, waste containers and personnel lockers.
Our textile division manufacture a wide range of rack, mixing bowl and equipment covers coupled with specialist bakery products including prover pockets, setter cloths, filter sleeves and pastry belts.
Whilst our range is comprehensive, if you are unable to find exactly what you are looking for to solve a specific requirement please contact us. We will be pleased to discuss your specific problem and if appropriate arrange a site visit by a member of our Technical Team to find a solution. In the centre pages you will get a flavour of our bespoke answers to customer's specific needs.